Our team
Perfection through passion
Welcome to Eddycam
A handful of committed, competent employees and two highly specialized companies
Our elk leather processor and supplier in Finland as well as a small Bavarian manufactory that processes handpicked raw materials and components according to our specifications into exclusive camera straps.
EDDYCAM – that's Edlef Wienen, too: an experienced photo merchant, enthusiastic photographer, recognized specialist for system cameras and grown up with the world of photography since early childhood. He not only gave the brand his name, but is also considered the inventor of the elk leather camera strap.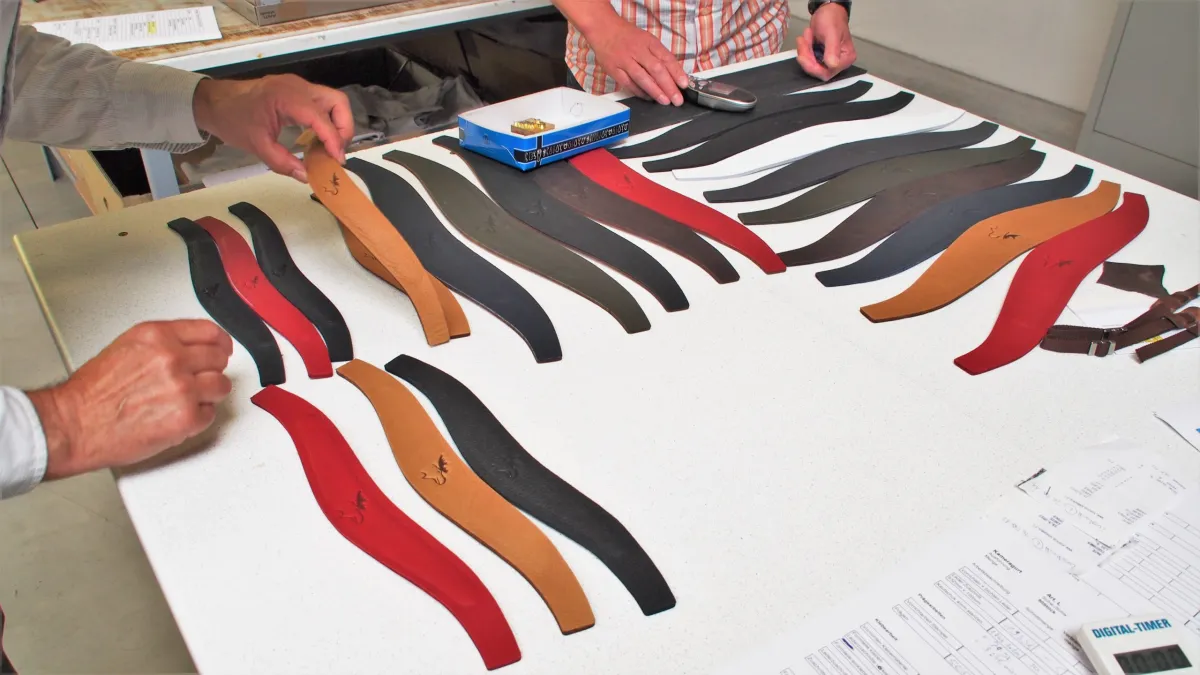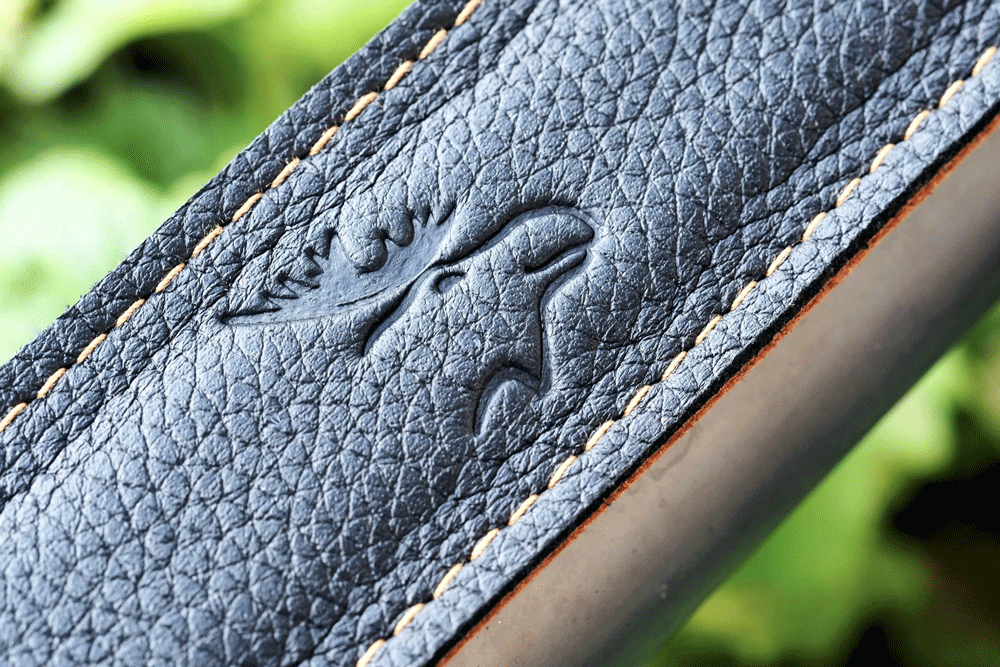 The idea behind the belt
Inspired by exclusive bags and fashionable accessories made from elk leather
The knowledge of the needs of the most demanding photographers and the passion for exceptionally beautiful, durable natural products motivated Edlef Wienen to develop a new, absolutely reliable camera strap. Inspired by exclusive bags and fashionable accessories made from elk leather, Wienen decided to also use this high-quality natural material for camera straps.
This is how EDDYCAM came about from decades of experience, the finest Scandinavian elk leather, high-quality components made in Germany and a lot of passion: the uniquely comfortable, robust camera strap with an unmistakable look - the quality-conscious photographer accompanies you thick and thin. A life long.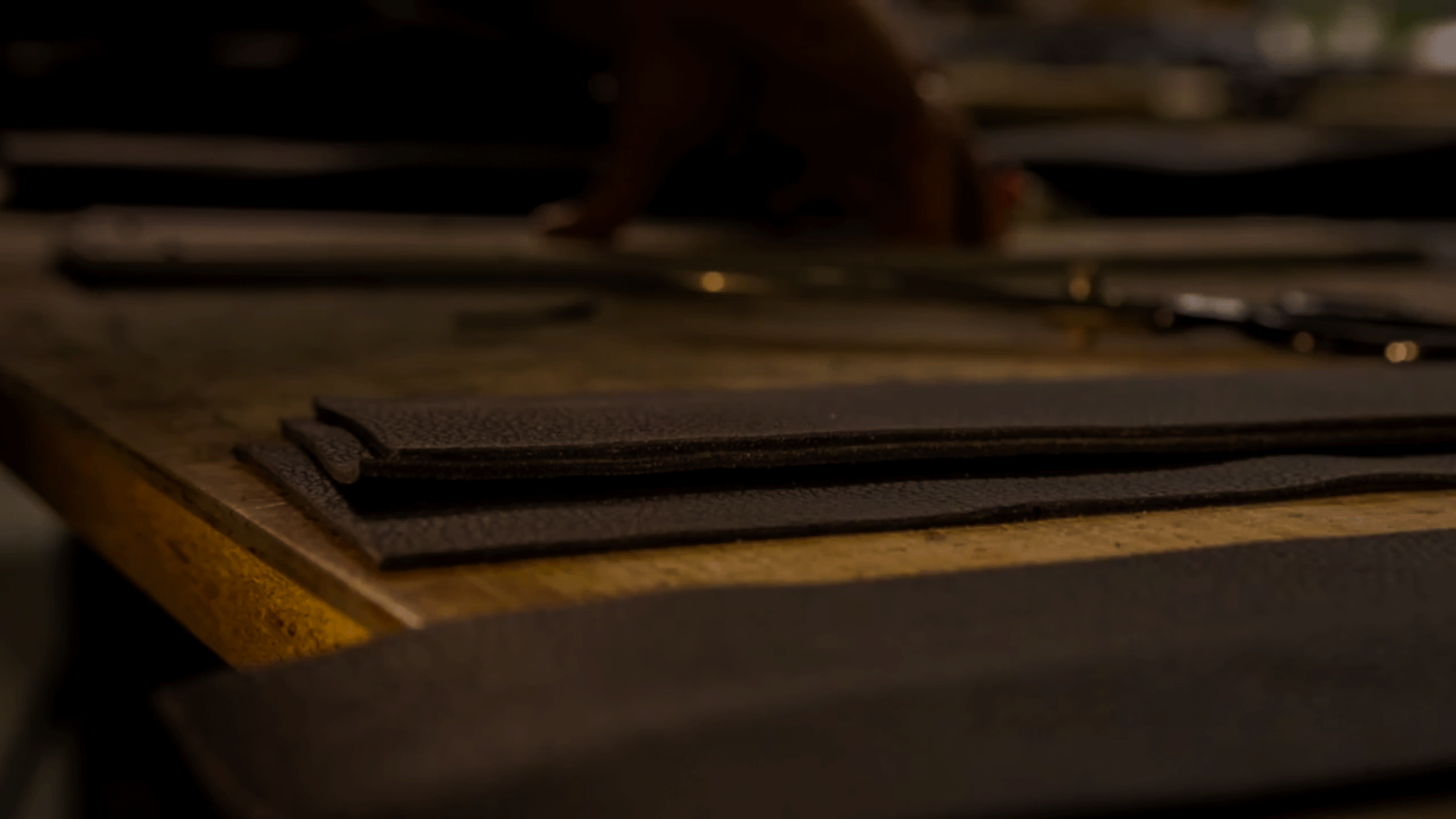 Real passion for aesthetics and nature
The art of craft
The creation of our moose leather belts does not begin with the actual production in Germany, but much earlier - somewhere in the Scandinavian coniferous forest zone. Because this is where the moose live, on whose leather the high quality of EDDYCAM is based.
The elk leather is tanned and dyed in a small Finnish tannery and then sent to our factory in Bavaria for further processing. This is where the cutting, gluing and sewing as well as the application of the components takes place - everything with great care and, as befits an exclusive natural product, mostly by hand.
Details matter!
8-step EDDYCAM workflow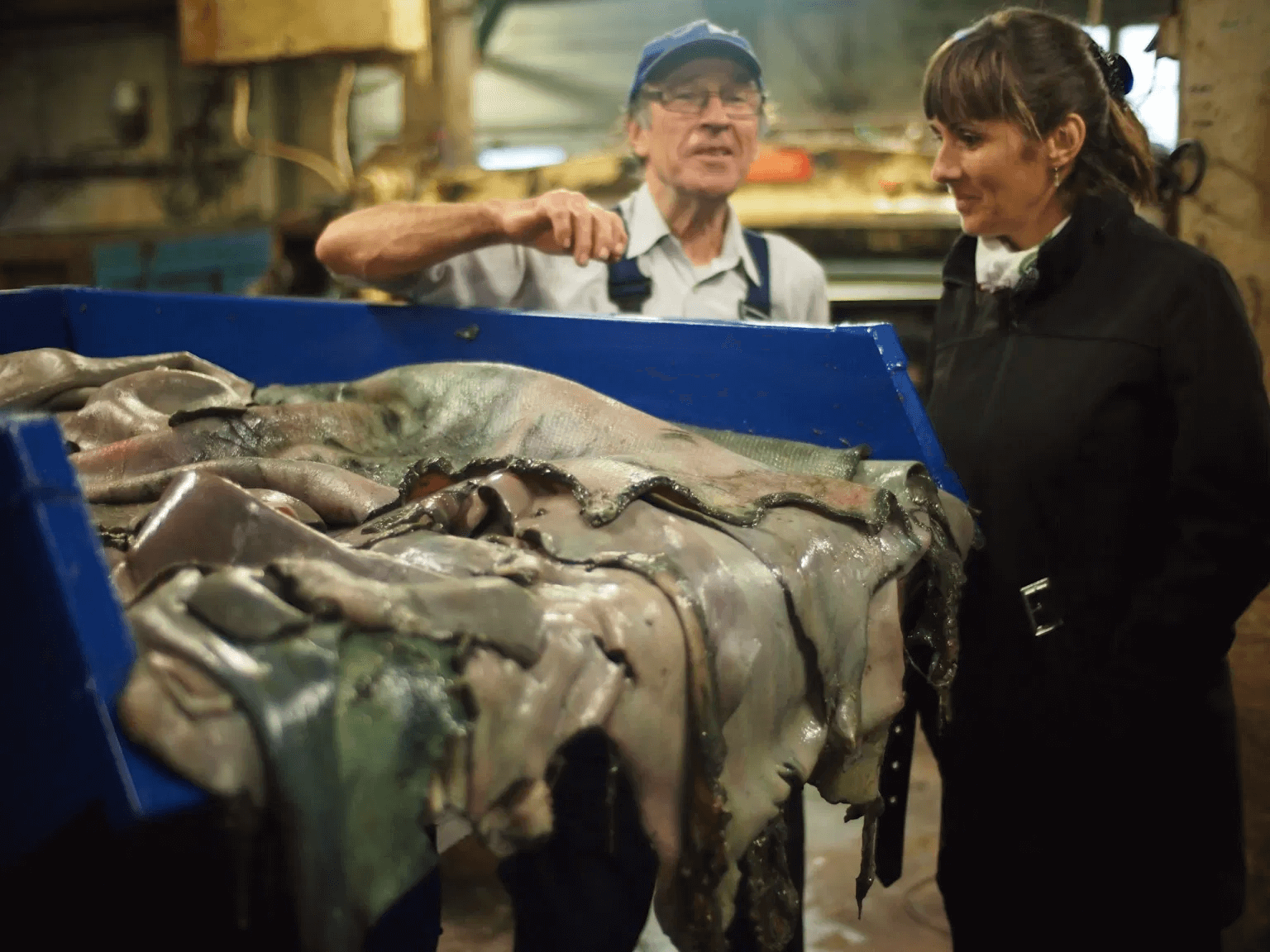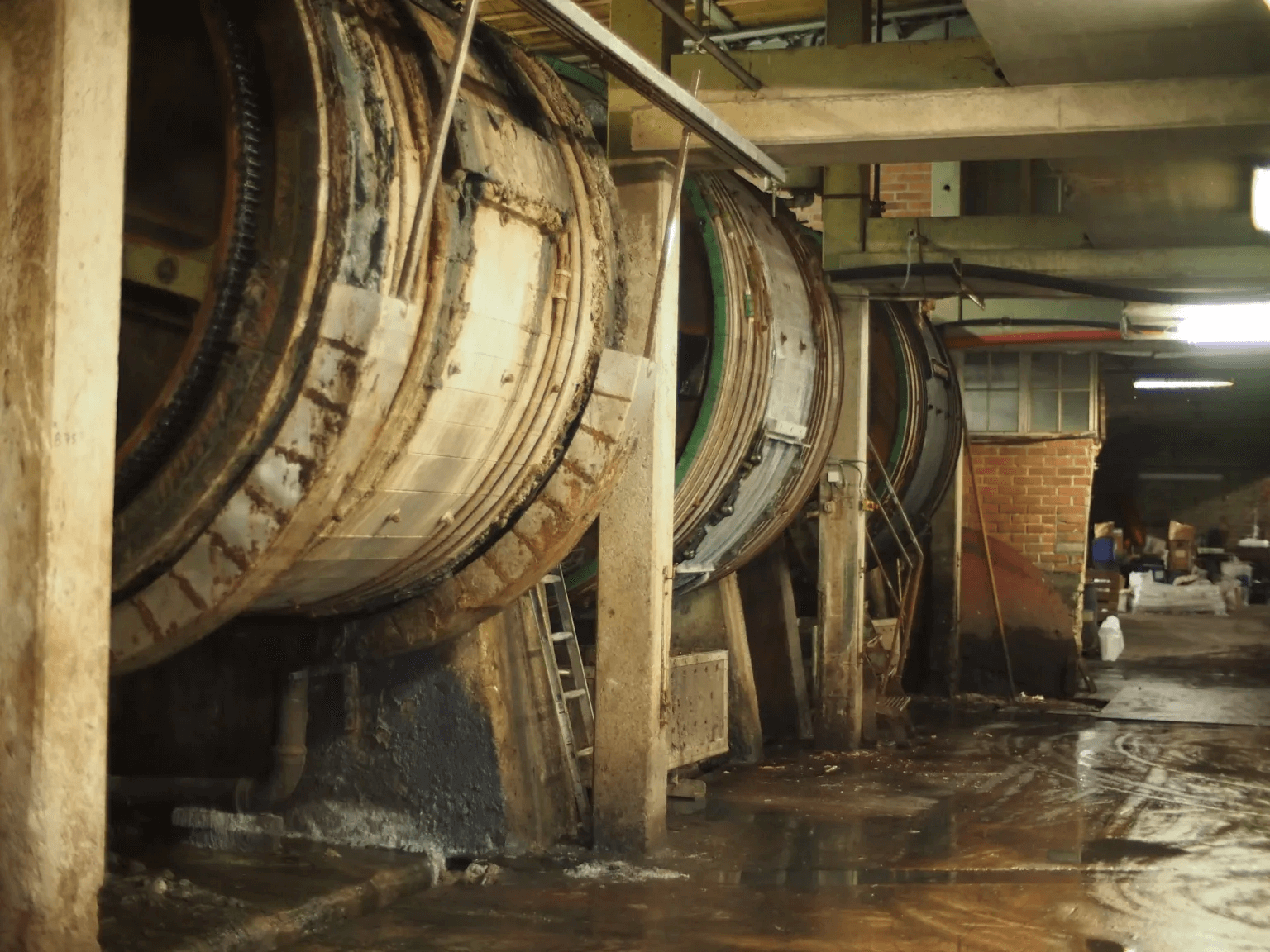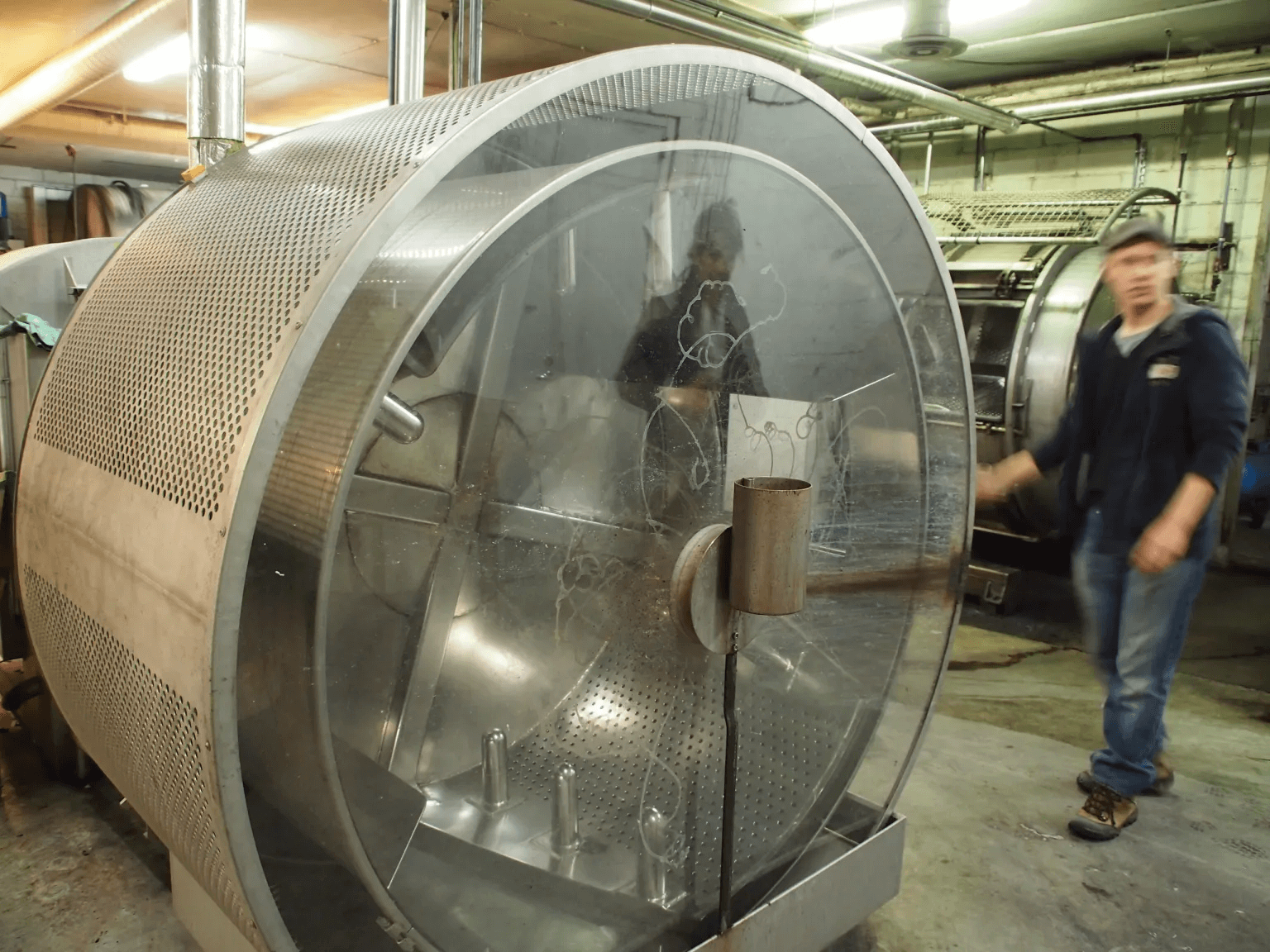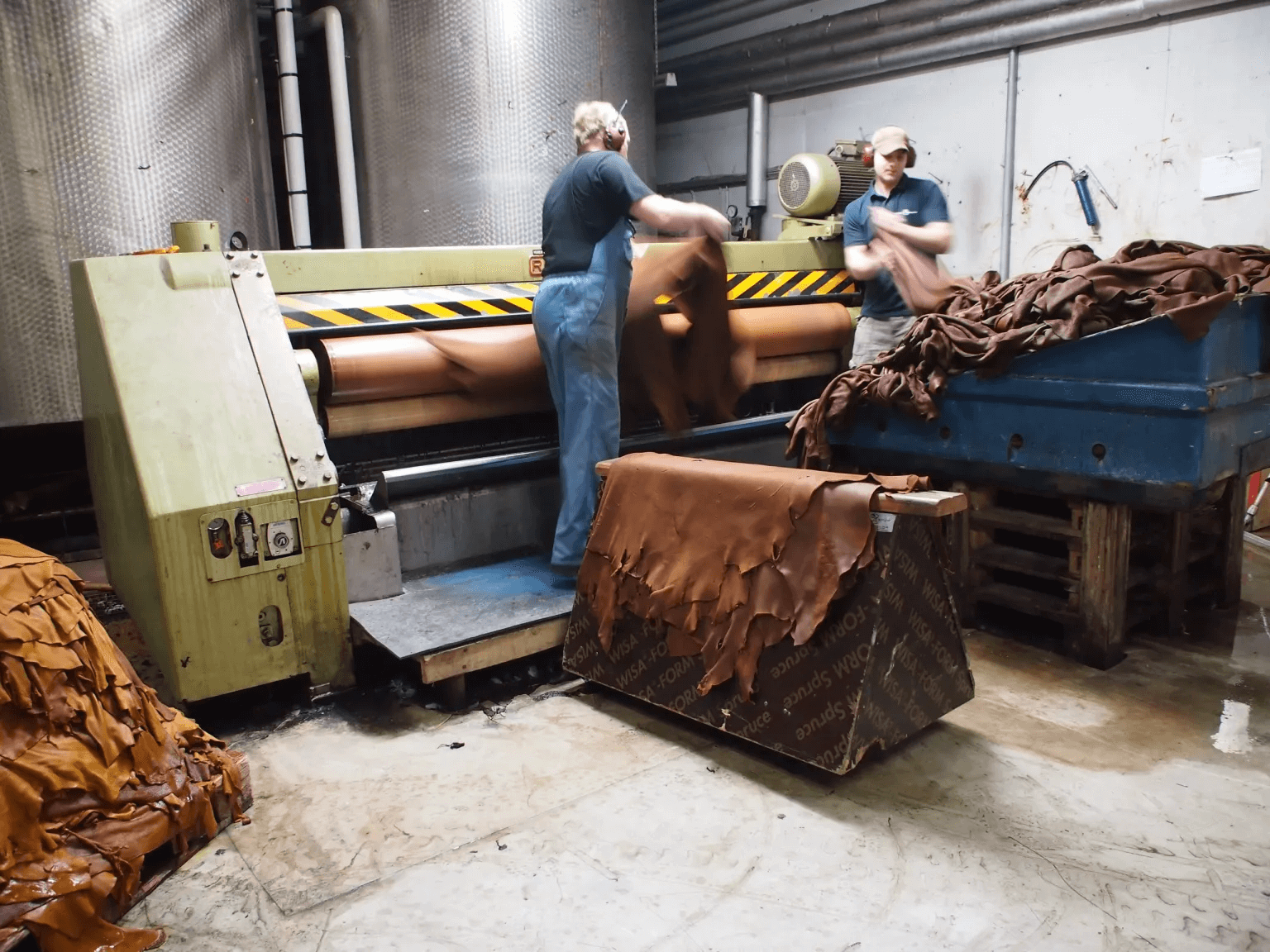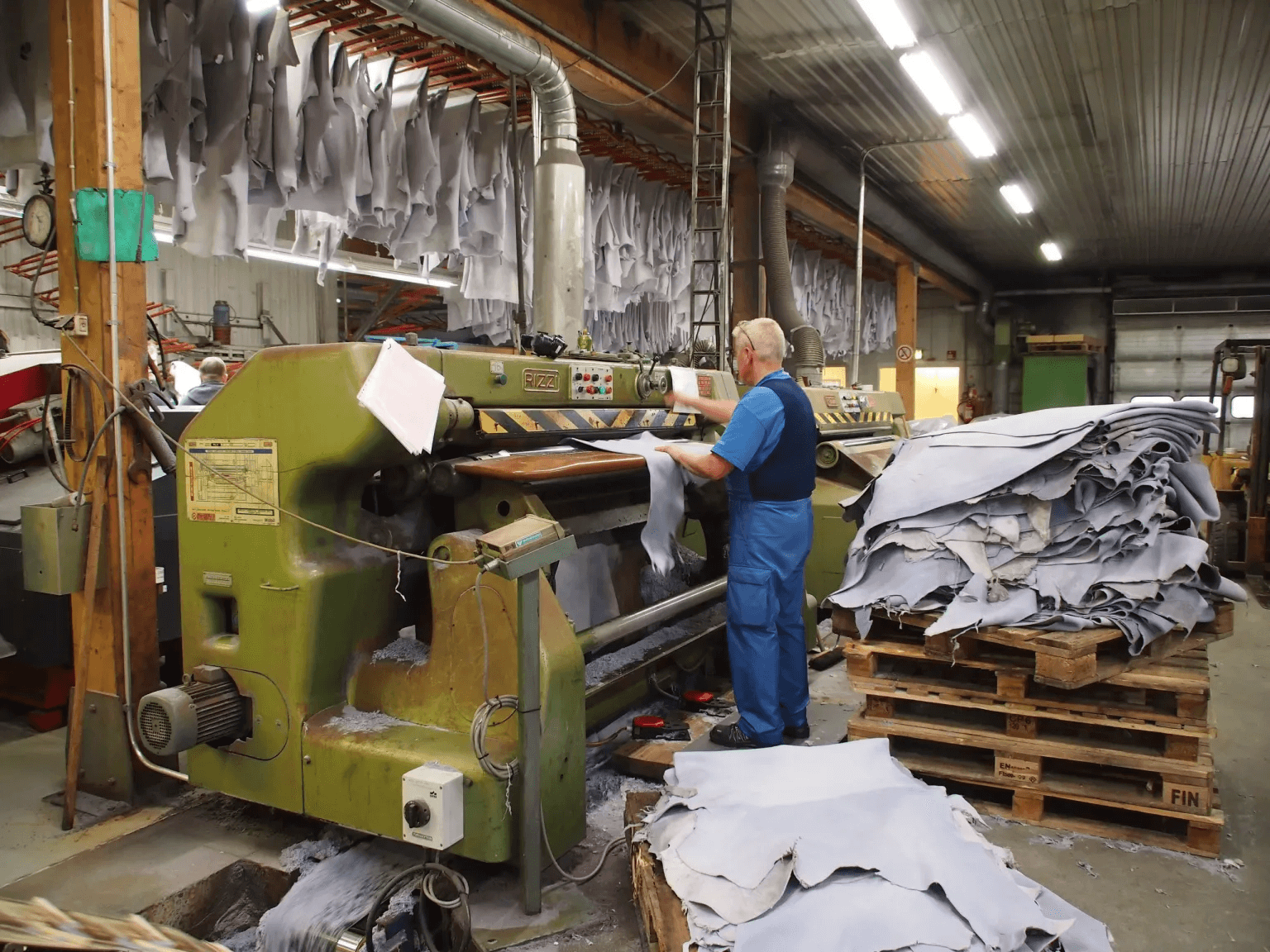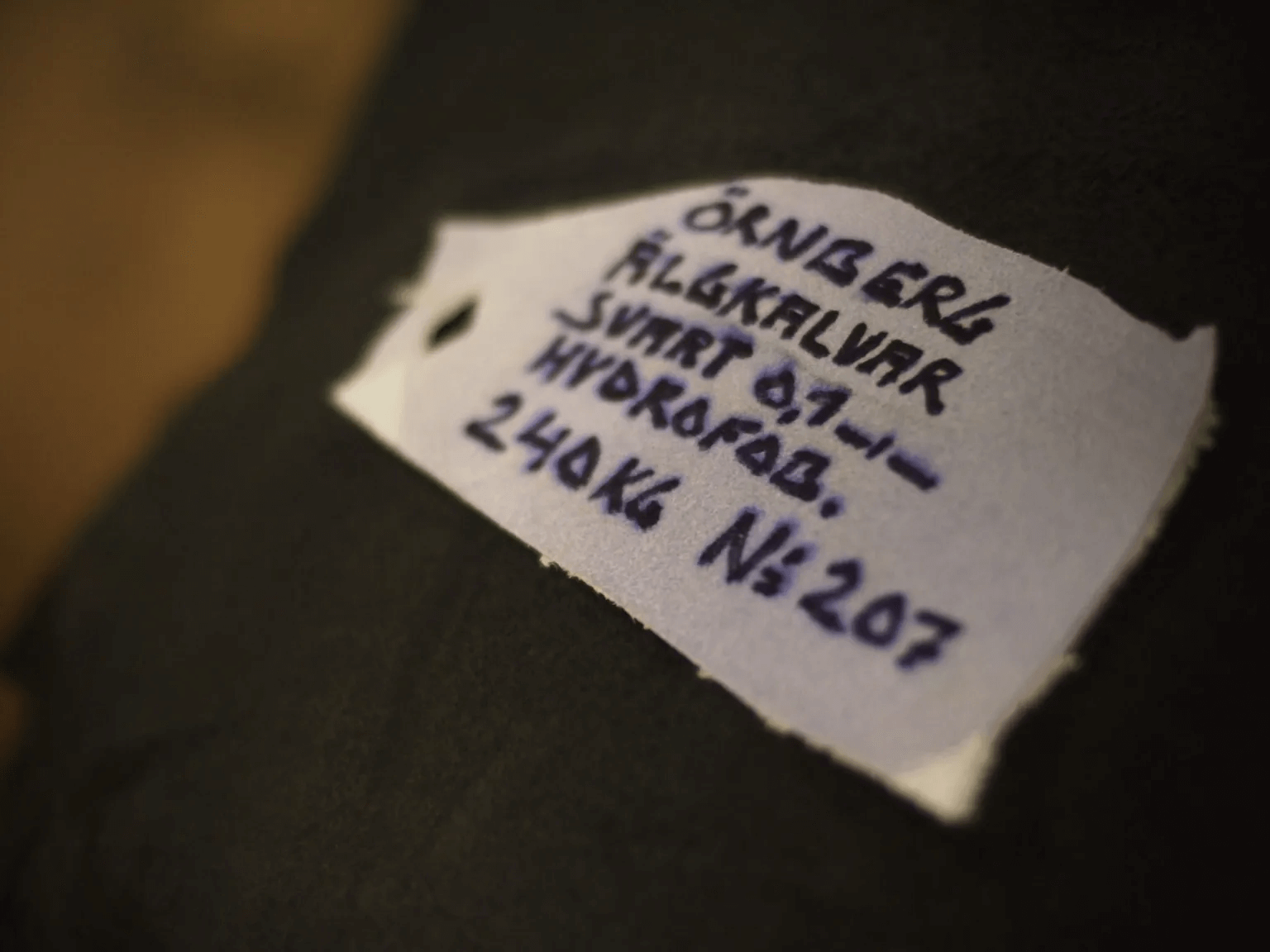 workflow-image-1
The raw elk skins are first preserved in salt or by drying and stored in cold rooms. This is where the first quality control and sorting takes place.
workflow-image-2
Soaking, liming and deburring
Soaking cleans the skins of dirt and salt. During liming, sulfur compounds and lime loosen the hair and finally tissue residues are mechanically removed from the skin.
workflow-image-3
In order to obtain an evenly thick upper leather, it is separated horizontally as a grain split from the so-called core split and flesh split.
workflow-image-4
Pickling, tanning and neutralizing

Curing prepares the hides for actual tanning. The tanning agents, mostly chromium salts in elk skins, penetrate the skin, transform it into leather and are then neutralized.
workflow-image-5
The wet leather is first drained, sorted again after a further quality control, the thickness is equalized further during folding and unevenness is removed.
workflow-image-6
Colouring, filling and fattening
Depending on the desired surface appearance, the leather is dyed and filled with different dyes. Targeted greasing makes the leather soft.
workflow-image-7
The leather is either dried in a vacuum, hanging freely or stretched on a frame in drying ovens and then further softened with fulling machines.
workflow-image-8
Now the leather gets its final color and structure. The desired look is created by a special surface treatment, repeated dyeing, ironing or ironing. After a final quality control and measurement, the leather is shipped.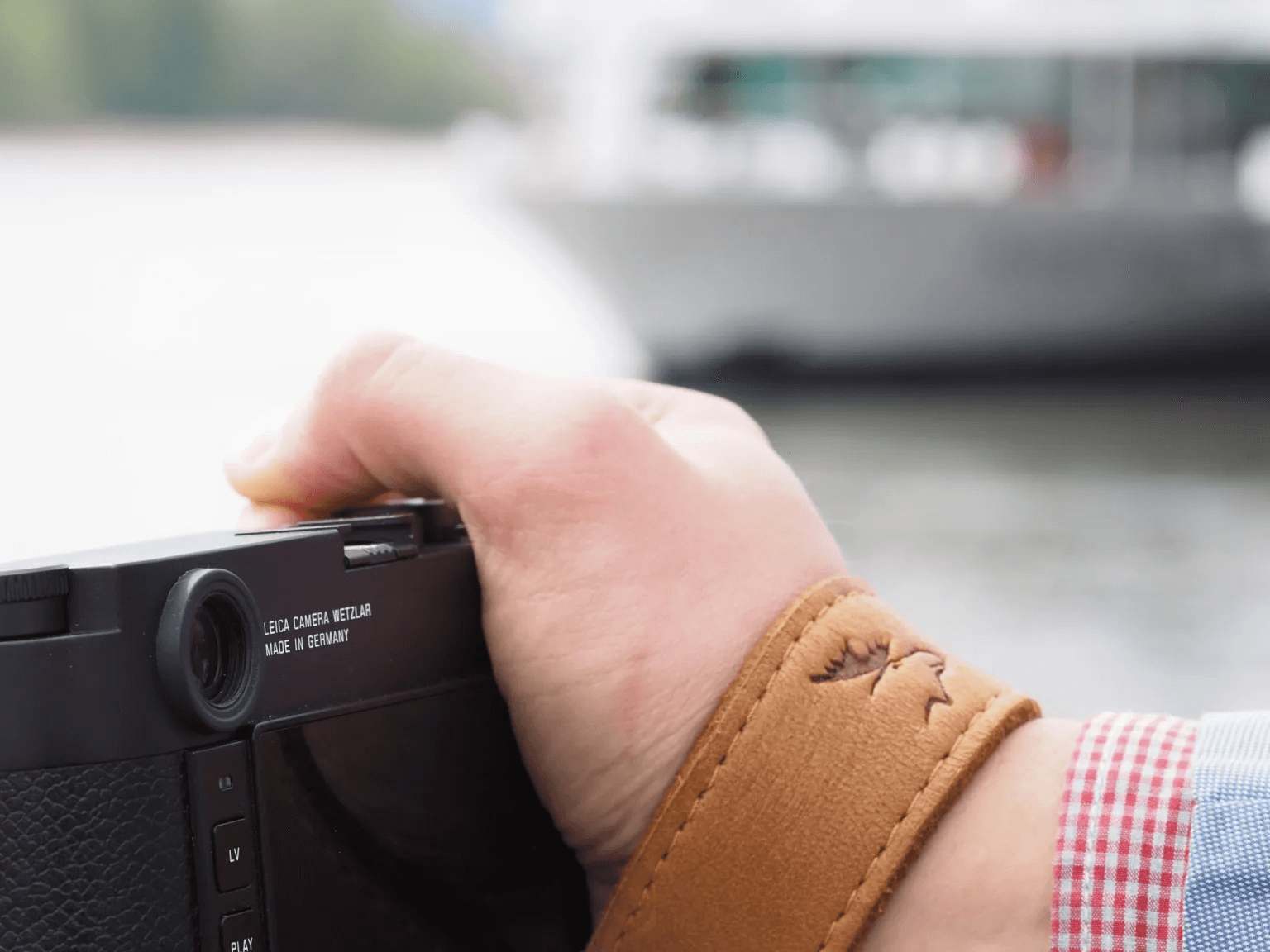 comfort
Elk leather is a high-quality natural product and is not only one of the thickest, but also one of the finest leathers in the world. It gets its incomparable elasticity from the special processing in a Finnish tannery that specializes in elk leather.
The soft, skin-friendly surface, the ergonomic shape of the straps, a stepless length adjustment and the solvent-free padding made of pure natural rubber ensure that EDDYCAM neither pulls nor presses. Not on the neck, not on the shoulder - not even after wearing it for hours.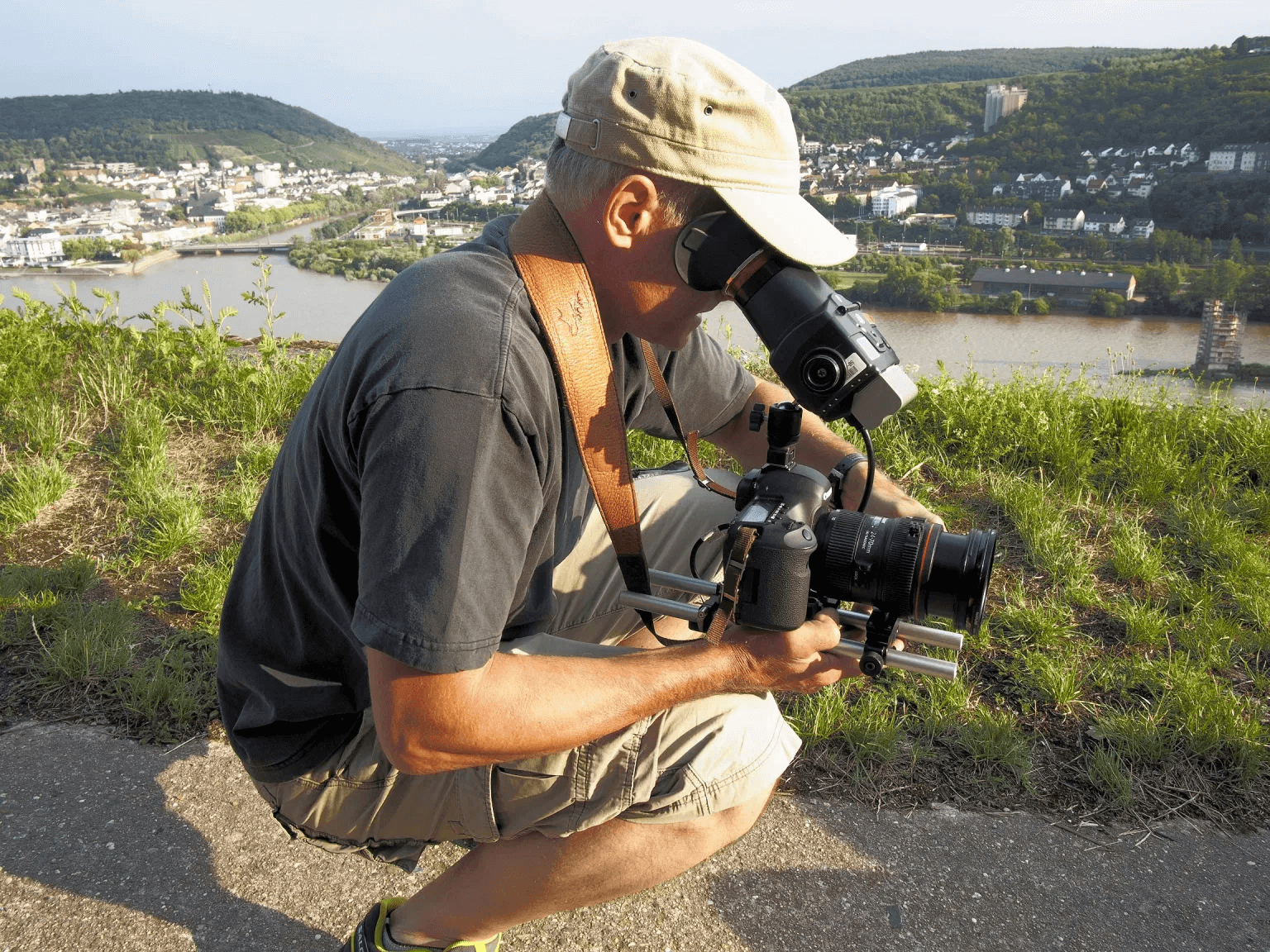 load-bearing capacity
EDDYCAM owes its extreme resilience primarily to the solid workmanship and the resilience of the elk leather and all other product components.
Whether 5-way connecting straps sewn with a special thread (with a tensile strength of 4700 N), unbreakable stainless steel clamps for length adjustment or connecting elements made of robust PP material - only the consistently high quality of all components ensures the enormous resilience of the camera straps. And makes them almost indestructible – even under the toughest climatic and operating conditions. We give a two-year guarantee on this.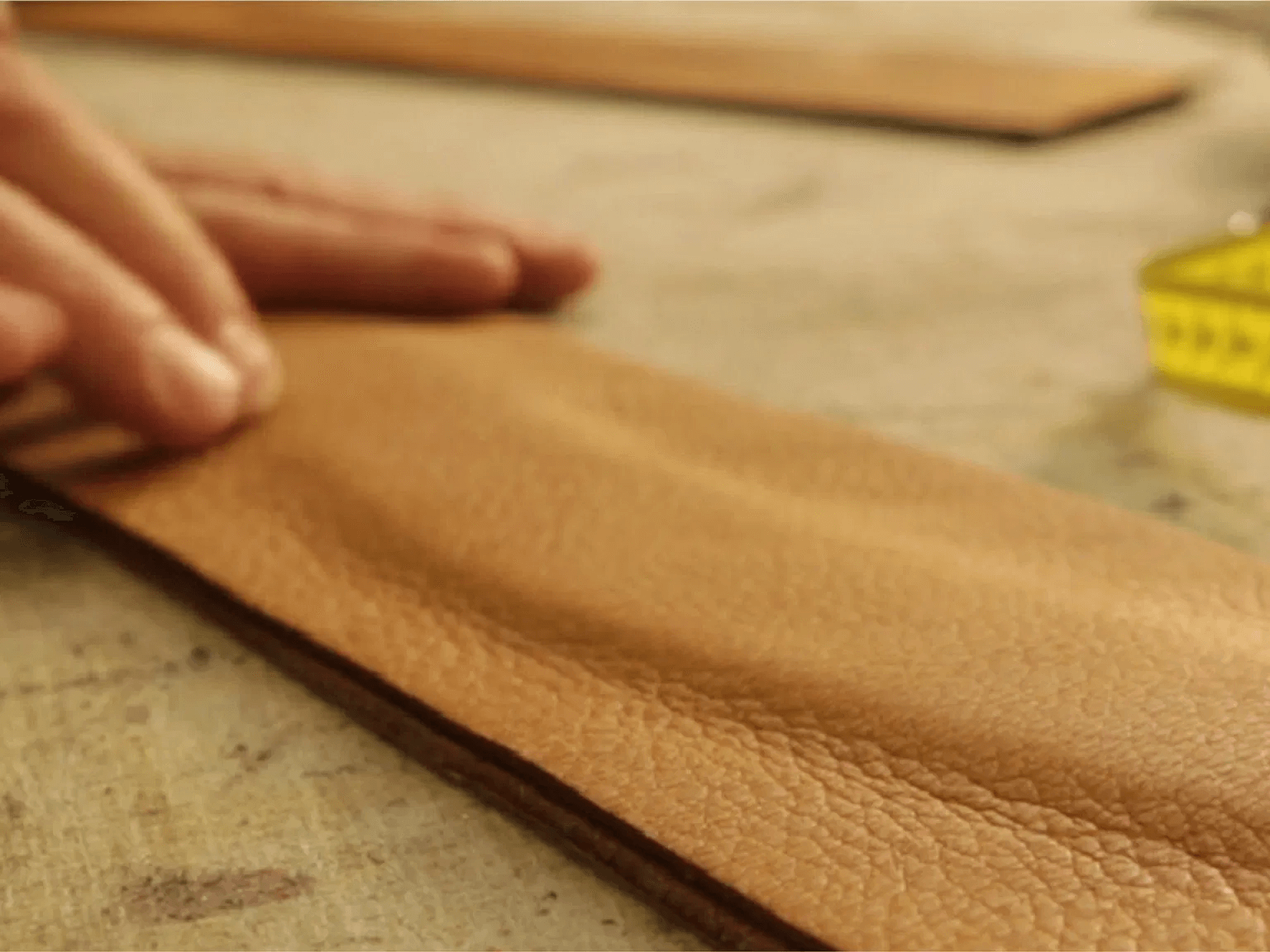 Individuality
Every EDDYCAM is unique. Because every piece of elk leather tells its own story. Small scratches are evidence of previous injuries to the animal, bruises from turf wars and tiny scars from insect bites.
And because EDDYCAM was developed for individualists with very different preferences and needs, we offer the belts in over 100 designs
in 6 widths, suitable for all camera models.

Because there is nothing better for camera straps
Elk leather
Elk leather is the perfect leather for camera straps: up to 1,8-2,0 mm thick, extremely durable and breathable. At the same time unbeatably soft and pleasantly cuddly and warming in direct contact with the skin. The leather we use comes exclusively from Scandinavia, where wild elk are hunted in limited numbers in a strictly controlled manner, mainly for their meat. The hunting season begins with the arctic winter, when the animals' skin is at its thickest. Our Finnish partner selects only the best hides for further processing.